Professional Insulation Services
As your trusted spray foam insulation company in Hopkins, we offer a variety of insulation services. Whether you need help insulating your attic or basement, or are concerned about waterproofing issues, we can help with any type of insulation project.
Let us inspect your home to see if it's suitable for installing energy-efficient insulation. We'll make sure that only qualified professionals perform the work so that your home isn't damaged, and we'll offer suggestions based on the results. spray foam insulation company in Hopkins
Spray Foam Insulation Company in Hopkins
Why Is It Important to Insulate Your Home?
When your home is properly insulated, it will be more comfortable and energy efficient. Insulation helps to keep heat in during winter and out during summer. To learn more about how hiring a spray foam insulation company in Hopkins can help improve the comfort of your home and lower your energy bills, contact us today!
Spray Foam Insulation Company in Hopkins
Benefits of Having Adequate Insulation:
Insulation can make your home more comfortable by keeping out pests, lowering energy bills and making the temperature more comfortable. That's why it's highly recommended that homeowners prioritize their insulation needs as they will get a lot of use out of it over many years.
Make Your Home a Healthy Place to Live
Insulating your home can help maintain a comfortable environment year-round and make it a healthier place to live. Insulation keeps indoor air clean by preventing irritants from getting into the house, as well as mold and mildew growth and pest problems (including termites), water damage, moisture issues (such as humidity), drafts or temperature changes in your home. These things can negatively impact your health–which is why it's important to make sure that your home is properly insulated.
Energy Rebates for Homeowners
Our business offers energy audits on properties and can identify gaps or leaks in insulation, making recommendations on how to fix them. We are certified by the Business Protective Institute, and we're also a preferred spray foam insulation contractor for Xcel Energy and Centerpoint Energy in Hopkins.
We'll help you save money on your monthly utility bills by making your home more energy efficient. By insulating and air-sealing your home, we'll be able to take advantage of utility company incentives that will pay for part of the project. As a result, you will be able to save money on new insulation AND monthly energy bills!
Want to know how much money you could save by having a spray foam insulation company in Hopkins perform an energy audit? Give us a call!
Spray Foam Insulation Company in Hopkins
spray foam insulation company in Hopkins
Frequently Asked Questions:
What are the different types of insulation?
There are three major types of insulation: fiberglass, cellulose, and spray foam.
Fiberglass insulation is made from glass fibers that are spun into a matting material. It comes in batts or rolls, and is used as an interior or exterior insulator in wall cavities and attics. Fiberglass insulation's biggest advantage is its flexibility, making it easy to install. The biggest disadvantage of fiberglass insulation is that it doesn't resist moisture well, so it may lose some of its effectiveness over time if exposed to moisture or dampness.
Cellulose insulation is made from recycled newsprint and offers similar properties to fiberglass insulation in terms of flexibility and resistance to moisture. It is also biodegradable, breaking down into compost without harming the environment. Cellulose is less expensive than other types of insulation because it uses recycled materials instead of virgin resources like glass or cotton fibers.
Spray foam insulation has become more popular lately because it creates an airtight seal that prevents air infiltration through walls and ceilings while also providing thermal protection against harsh weather conditions such as cold winters or hot summers by keeping heat inside where it belongs! Spray foam insulation company in Hopkins can install durable insulation that can keep your home warm for many years to come. It also protects your home from moisture getting in, which means you won't have to worry about mold or mildew forming inside your walls.
What are benefits of spray foam insulation?
Spray foam insulation improves the energy efficiency of your home, and it has a number of benefits for you and your family.
First, spray foam insulation keeps your home cool in the summer and warm in the winter. This is because it creates an airtight barrier between your home's exterior walls and its interior walls. The insulation also provides soundproofing—it reduces noise caused by outside traffic or neighbors' sounds from entering your home.
Spray foam insulation helps prevent mold and mildew growth by preventing moisture from getting into wall cavities where mold can grow. It also prevents condensation from forming on windowsills or heating vents.
Finally, spray foam insulation is easy to install—and once it's installed, you'll never have to worry about it again!
spray foam insulation company in Hopkins
How long does spray foam insulation last?
When it comes to the longevity of spray foam insulation, many factors determine the answer.
The first thing you should know about spray foam insulation is that it lasts longer when used in an attic than when used in a wall. The reason for this is simple: walls get a lot more traffic than attics do, so they're at greater risk of damage from moving furniture and other things.
The second factor that affects the longevity of spray foam insulation is how well it's cared for after installation. It's important to keep your attic clean (and not just because it will be your new home someday), but also because debris can damage the seal of the insulation and make it less effective over time. If you're not using your attic space as storage, consider protecting it with a plastic tarp or other covering until you move in permanently.
We offer Insulation services in the following cities of Minnesota:
Minneapolis| Roseville| St Paul| Coon Rapids| Brooklyn Park| Minnetonka| Edina| Woodbury| Lakeville| Eden Prairie| Fridley| Maplewood| Shoreview| Arden Hills| Mounds View| Maple Grove| Shakopee| Chanhassen| Rogers| Plymouth| Golden Valley| Victoria| Champlin| Chaska| Prior Lake| Savage| Hopkins| Andover| St Louis Park| New Brighton| Apple Valley| Burnsville| Ramsey| Anoka| Crystal| Ham Lake| Bloomington|Blaine| New Hope| Richfield| Spring Lake Park| Columbia Heights| Brooklyn Center| Eagan| Little Canada| Mendota Heights| Oakdale| Vadnais Heights| White Bear Lake| Stillwater| Centerville| Falcon Heights| Forest Lake| Gem Lake| Hugo| Lino Lakes| Lauderdale| Mahtomedi| North Oaks| Wyoming| Hudson| Lake Elmo| Grant| Bayport| Newport| Pine Springs| Inver Grove Heights| Rosemount| Orono| St Cloud| Brooklyn Park| St Michael| St Anthony| Hastings
Spray Foam Insulation Company in Hopkins
Spray Foam Insulation Company in Hopkins
About us
We are an insulation company that provides high-quality insulation services to the Minneapolis-St Paul Twin Cities Metro Area and surrounding regions in Minnesota.
Read Our Reviews
BPI Certified Insulation Contractor
Preferred Contractors of: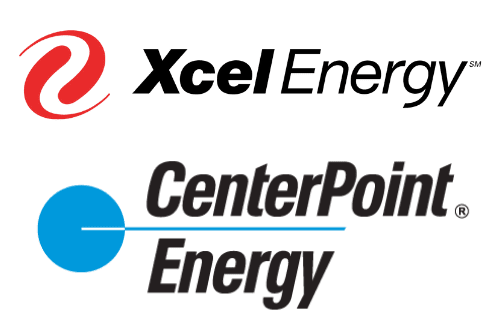 Interested in a Free Estimate?
Recent Posts
Contact Spray Foam Insulation Plus
We are focused on providing our clients with the highest
level of quality and excellent customer support.
Call Now
Contact Spray Foam Insulation Plus
We are focused on providing our clients with the highest
level of quality and excellent customer support.
Call Now